Artist:
Jake Germany and the Cardboard Kids
Album:
Cardboard Kids
Release Date:
July 10, 2012
Label
: None
Over two years ago, I was introduced to the music of Jake Germany, who I saw perform with Poema on Warped Tour in 2010. In January of 2011, he released a five song EP,
Leftover
, and after quite a wait, Germany has reemerged with a new band and full length album,
Cardboard Kids
. As expected with a backing band (the Cardboard Kids), the songs sound full of new life, from vintage-sounding acoustic tunes to sometimes grooving, sometimes aggressive, indie rock-oriented pieces.
Cardboard Kids
starts off with the short "Robot Town," and momentum builds from there. "Where I'm From" and "Otherworldly" are a solid pair of acoustic tracks, leading up to "Prodigal Father," the only song on the album redone from Germany's older material. The song is slowed down a bit and is largely layered with somber electronics and strings over the guitar of the original version. From there, things really start to pick up.
Start off the album's stronger second half, "Make Up Your Mind," is a folk rocker, and features guest vocals from Elle Puckett of Poema, in the song's daunting chorus, an angsty "make up your mind" thrown towards perhaps an indecisive lover. "Boxcar" follows up, as the highlight of
Cardboard Kids
, an edgy rocker that really illustrates the tension in the lyrics; "You said that you'd pray for me! But you don't know where you wanna be!" The melancholy "Always" is a beautiful duet between Jake and Shealeen Puckett, the other half of Poema, a sad farewell between lovers that really tugs at the heartstrings. "Graduation" has quite a groove to it, and like "Boxcar," feels distant from the majority of acoustic songs.
Cardboard Kids
concludeswith "Untitled," and before you know it, the music stops, the guitars are set down, and the album is drawn to a close.
Overall:
Cardboard Kids
is a solid debut album from Tyler, Texas' Jake Germany and the Cardboard Kids, illustrating the story of a kid who wants out from the selfish restraints of his surroundings. The majority of the songs are acoustic, but a few tracks really implement more of a full band sound, such as the highlights "Boxcar" and "Graduation." The album's second half sticks out especially, with both a good flow and lots of memorable moments, leaving for more full band songs to be desired. It's not perfect, but if you're into indie/singer-songwriter stuff,
Cardboard Kids
is for you. Be on the lookout for Jake Germany and the Cardboard Kids, their follow up album is already in the works!
Rating:
7.75/10
Reviewed by Brooks Ginnan
Tracklisting:
Robot Town
Where I'm From
Otherworldly
Prodigal Father
Changes
Make Up Your Mind (ft. Elle Puckett of Poema)
Boxcar
Always (ft. Shealeen Puckett of Poema)
Graduation (ft. Tyler Carder of Harp & Lyre)
Untitled
(Buy Here)
About the Author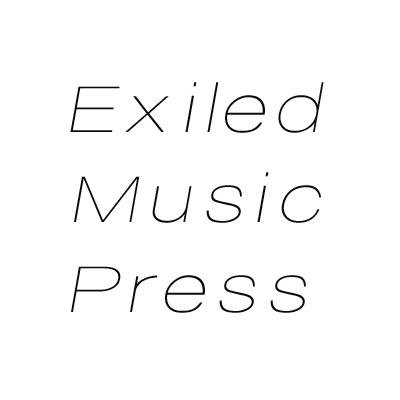 Brooks Ginnan
Brooks Ginnan is the editor of Exiled Music Press. He is usually crying over the fact that we will never see a reunion of The Smiths or Cocteau Twins.