Boston group Transit will release their long-awaited new LP, "Young New England" on April 2nd via Rise Records. The band has also revealed the cover art and track listing for the album, which was recorded with Ted Hutt (The Gaslight Anthem, Flogging Molly) and Gary Cioffi ("Listen & Forgive") in MA.
Pre-orders for "Young New England" are live at:
www.transitband.com/youngnewengland
.
The lead track, "Nothing Lasts Forever" is now streaming at:
http://goo.gl/bf0u2
.
Transit will embark on a national spring headline tour featuring support from Seahaven and Young Statues, starting April 5 in Hamden, CT and finishing in Montreal, QC on May 17. The band is scheduled to co-headline the second night of Today's Mixtape Festival with The Story So Far and label mates Man Overboard on April 6 in Patchogue, NY and is confirmed to play the return of Skate and Surf Festival on May 18 in Freehold, NJ, as well as Pouzza Fest in Montreal, May 19 and Slam Dunk Festival in the UK, May 25-27 (see dates below.)
Transit believes music is about connecting with people and that's exactly what they do. Lead singer Joe Boynton noted, "The whole process came very naturally; we started writing songs in early summer of 2012 on the Warped Tour. We're all very proud of Young New England because we feel that it paints a clear picture of who we are, and where we're from."
Through the honesty and individuality expressed in their music, the North Shore Boston band has been able to connect with kids from their humble beginnings in the Northeast music scene and nationwide as they have toured more and more. Guitarist Tim Landers added, "This album is different. We're always progressing and growing. We've been close like family for so long that the songs, in a way, just write themselves. This time around we just wanted to really make a statement of who and what Transit really is. I can confidently say we accomplished that."
Through their relentless tour schedule and incredible work ethic, the band has shared the stage with artists such as Taking Back Sunday, Bayside, Senses Fail, Saves The Day, Four Year Strong, The Wonder Years and many more as well as a stint on the entire Vans Warped Tour.
When they released "Listen & Forgive" in fall of 2011, the band received accolades from the press for their ability to deliver a record that became an instant classic among their core fans but also transcended the genre, bringing the band to a much wider audience.
With their 2nd Rise Records full length, "Young New England", the band continues onward and upward. The band has delivered their catchiest, most heartfelt record yet. Chocked full of sing-a-longs you'd except from the Boston natives, the songs on "Young New England" will be a hit live and create tons of energy at shows as the band hits the road in 2013.
Young New England Track Listing
01. Nothing Lasts Forever
02. Second to Right
03. Young New England
04. Sleep
05. So Long, So Long
06. Weathered Souls
07. Hang It Up
08. Don't Go, Don't Stray
09. Thanks For Nothing
10. Summer, Me
11. Hazy
12. Bright Lights, Dark Shadows
13. Lake Q
Transit North American Spring Headline Tour
with support from Seahaven, Young Statues
April 5- Hamden, CT- The Space
April 6- Patchogue, NY 89 North Music Venue (Today's Mixtape Fest)
April 7- Philadelphia, PA- The Barbary
April 9- Baltimore, MD- The Ottobar
April 10- Virginia Beach, VA- The Jewish Mother
April 11- Chapel Hill, NC- Local 506
April 12- Atlanta, GA- The Masquerade (Hell Stage)
April 13- Tampa, FL- The Orpheum
April 14- Orlando, FL- The Social
April 16- Houston, TX- Fitzgerald's Upstairs
April 17- Dallas, TX- The Prophet Bar
April 19- Mesa, AZ- The Underground
April 20- Anaheim, CA- Chain Reaction
April 21- Lancaster, CA- The Edge
April 23- Los Angeles, CA- The Roxy
April 24- San Diego, CA- Soma
April 25- San Francisco, CA- The Bottom of the Hill
April 26- Portland, OR- Backspace Café
April 27- Seattle, WA- The Vera Project
April 29- Salt Lake City, UT- In The Venue
April 30- Denver, CO- The Marquis
May 1- Omaha, NE- Sokol Underground
May 2- Minneapolis, MN- Triple Rock
May 3- Joliet, IL- Mojoes
May 4- Iowa City, IA- Gabe's Oasis
May 5- St Louis, MO- The Firebird
May 7- Indianapolis, IN- The Irving Theater
May 8- Cleveland Heights, OH- The Grog Shop
May 9- Detroit, MI- Shelter
May 10- Pittsburgh, PA- The Smiling Moose
May 11- Toronto, ONT – Sneaky Dee's
May 12- Buffalo, NY- Soundlab
May 14- Cambridge, MA- The Sinclair
May 15- Syracuse, NY- Lost Horizon
May 17- Poughkeepsie, NY- The Loft @ The Chance
May 18- Freehold, NJ- The Plaza at iPlay America (Skate and Surf Festival)
May 19- Montreal, QC- Pouzza Fest
About the Author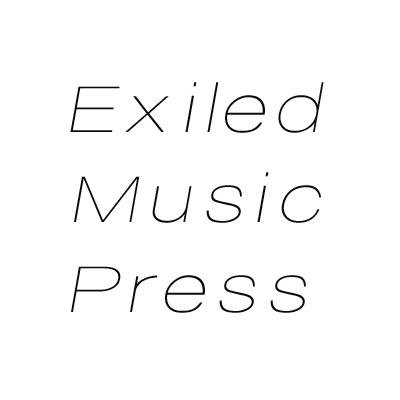 Brooks Ginnan
Brooks Ginnan is the editor of Exiled Music Press. He is usually crying over the fact that we will never see a reunion of The Smiths or Cocteau Twins.