The long-awaited new album from Norfolk, VA's OVER THE OCEAN, Be Given to the Soil, is set to see its initial release exclusively on gatefold double vinyl on April 2nd on Seattle's Spartan Records. A pre-order of the album is now available online. When fans pre-order the album, they receive an instant download of a b-side track called "Mountain" and a download card with their purchase. The band has premiered a new song from the album entitled "Riverbed" on Soundcloud. The song is available for streaming below and as a free download
here
.
Engineered, produced and mixed by Jeremy S.H. Griffith (Underoath, Gasoline Heart) at Singing Serpent Studios in New York, NY, Be Given to the Soil, is the follow up to the band's 2011 full-length Paper House. Thematically and musically, Be Given to the Soil picks up where Paper House left off. The arrangements are darker, heavier and increasingly more sparse at points, all the while delivering the same level of lyrical complexity that adoring fans loved on their debut. Sonically, their painstakingly crafted follow-up sounds like a living, breathing testament to their growth and maturation as a band. Listening to Be Given to the Soil is as if you were sitting in a room watching them as they sweat out every ounce of passion that was poured tirelessly into each recording. Each song proclaims the loudness of humanity's inner life – truth, doubt and struggle wrapped up in a disturbingly clear package. Fans of Mogwai, Explosions In The Sky, Sigur Ros, Wovenhand, The Appleseed Cast, and mewithoutYou will immediately be drawn to the band's sound.
Lyrically, Be Given to the Soil doesn't waste a breath. Every syllable is planned. Every moment is calculated with reckless precision. The record swan dives right into the soul, plunging the unexplained inner depths of the human condition. OVER THE OCEAN knows what they want to say, and say it without shame, apology or irony. From start to finish the record offers raw, gut-wrenching wrestling with the eternal, and without asking, takes you along for the ride.
In an era of the immediate and temporary, OVER THE OCEAN has crafted something timeless. To be clear, this record is not for the faint of heart. You can't approach Be Given to the Soil half-heartedly. You will either be sonically immersed into a landscape of seeming sonic dysfunction held together by a heart-piercing rhythm section, or you will refuse its advances altogether.
###
Fore more information, please visit:
www.overtheoceanmusic.com
www.spartanrecords.com
About the Author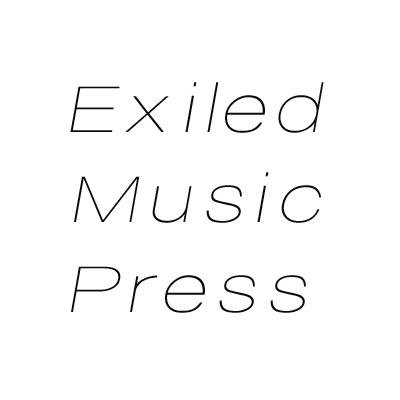 Brooks Ginnan
Brooks Ginnan is the editor of Exiled Music Press. He is usually crying over the fact that we will never see a reunion of The Smiths or Cocteau Twins.