The summer filled music festival, Vans Warped Tour, doesn't just showcase great bands but also provides an opportunity to connect with non profit organizations that are present within the community. This year Vans Warped Tour welcomes, HeartSupport, an online community built to encourage, inspire and bring a message of hope. A place to talk about struggles and difficult issues and to find healing and strength in this community.
"We started HeartSupport to give the youth and young adults of today a place to express their struggles in life, whether that be an addiction to drugs, alcohol, pornography, past sexual abuse, depression, or even family and relationship issues." - Jake Luhrs.
Joining the likes of Music Saves Lives and Keep A Breast Foundation, Founder Jake Luhrs (August Burns Red) had this to say about joining the Vans Warped Tour:
http://blip.tv/heartsupport/heartsupport-warped-tour-annoucement-6579536
At the HeartSupport tent, Jake will be speaking with fans and signing. In addition, Blessthefall's lead vocalist Beau Bokan will be signing at the tent and selling merch from his clothing line, Golden Heart Shine Forever. Fans are encouraged to check the HeartSupport Twitter and Facebook page every day for signing times.
Catch Heart Support all summer at the following dates:
[2013 VANS WARPED TOUR DATES]
June 15 - Seattle, WA
June 16 - Portland, OR
June 19 - San Diego, CA
June 20 - Pomona, CA
June 21 - Pomona, CA
June 22 - San Fancisco, CA
June 23 - Ventura, CA
June 26 - Lac Cruces, NM
June 27 - Phoenix, AZ
June 28 - Las Vegas, NV
June 29 - Salt Lake City, UT
June 30 - Denver, CO
July 2 - Indianapolis, IN
July 3 - Pittsburgh, PA
July 5 - Toronto, ON
July 6 - Montreal, QC
July 7 - Holmdel, NJ
July 9 - Buffalo, NY
July 10 - Scranton, PA
July 11 - Boston, MA
July 12 - Philadelphia, PA
July 13 - New York, NY
July 14 - Hartford, CT
July 16 - Virginia Beach, VA
July 17 - Washington, DC
July 18 - Cleveland, OH
July 19 - Detroit, MI
July 20 - Chicago, IL
July 21 - Minneapolis, MN
July 23 - Kansas City, MO
July 24 - St. Louis, MO
July 25 - Atlanta, GA
July 26 - Tampa, FL
July 27 - West Palm Beach, FL
July 28 - Orlando, FL
July 29 - Charlotte, NC
July 30 - Cincinnati, Oh
July 31 - Milwaukee, WI
August 2 - Dallas, TX
August 3 - San Antonio, TX
August 4 - Houston, TX
HeartSupport Bio:
Heart Support is a non-profit organization built on a foundation of faith; one that desires to strengthen the youth and young adults of today. An online community built to encourage, inspire and bring a message of hope. A place to talk about struggles and difficult issues and to find healing and strength in this community. Our ultimate vision is to have a team of young adults who are equipped in counseling youth and to be used as a tool in prevention and mentoring others.
heartsupport.com
facebook.com/heartsupport
@heartsupport
youtube.com/heartsupport
Vans Warped Tour Bio:
Vans Warped Tour is a platform for music, athletes and lifestyles to co-mingle and thrive in an atmosphere dedicated to music fans of punk, alternative, hip-hop, ska, pop punk, electronica, alternative rock, emo, hardcore and more. Warped is also responsible for introducing music fans to such artists as No Doubt, Katy Perry, Blink 182, Papa Roach, Sublime, My Chemical Romance, Eminem and Fall Out Boy, among hundreds of others, as well as creating the blueprint for concert tour sponsorship integration that is now used throughout other tour today. Disclaimer - Not all bands playing all shows, check your tour date page on
www.vanswarpedtour.com
for your show's lineup.
About the Author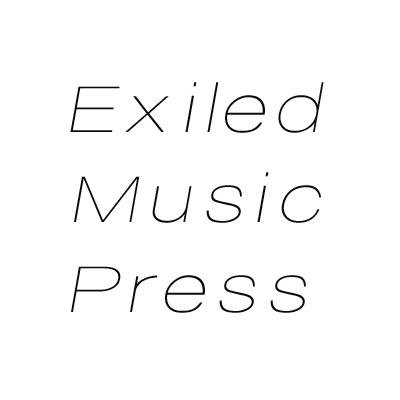 Brooks Ginnan
Brooks Ginnan is the editor of Exiled Music Press. He is usually crying over the fact that we will never see a reunion of The Smiths or Cocteau Twins.