Artist:
Hope for the Dying
Album:
Aletheia
Release Date:
March 19, 2013
Label:
Facedown Records
The guys in Hope for the Dying are back with their much anticipated follow-up to 2011's
Dissimulation
. If you've listened to the band over the years, you know they've gone immensely with each album. With the release of
Aletheia
the band has released a classic album, nine songs that clock in at just over an hour of melt your face off masterful metal.
The guys are at the top of their game on the new album, the flow is something to be amazed by each song fits perfectly into the next and although some of these songs are 6-8 minutes long they do not get stale at all. The musicianship is something that most christian metal bands don't reach. The mix of progressive metal and melodic death metal make this band unique and the skill at which they do it make them the top melodic death metal band, and one of the top overall metal bands out there today. I get physically tired just listening to how these guys abuse their guitars (in a good way). The guitar playing is fast, tight, and just downright absurd! I'm convinced the drummer is a machine the way he keeps up with the high energy of the album. Musically, I think the songs "Reformation", "Iniquitous", and "In Isolation" make up the strongest section of the album. The opening of "Iniquitous" is mind blowing, and then it flows into the opening of "In Isolation" which is the beautiful slow intro and builds into another dose of brutality. "Through a Nightmare, Darkly" and especially "Serenity" provide a temporary pause to catch your breath and show the slow melodic side of the band, both songs are well crafted and "Serenity" is just haunting and when the guitar comes in at around the 1:10 mark it gives me chills every time.
"I feel the rise of the fires as we prepare to go down in flames/The final shreds of humanity are hanging by a thread/Lost in our insurrection we claim to know the way/While our supposed ministries only seek only seek further acclaim." The problem with a lot of ministries, whether it be churches or bands, is that they become more of a business and less of the ministry that they originally sought out to be. This is not always intentional just the way things work sometimes, I feel like the aforementioned lyrics from "Iniquitous" are calling out those exact people, which is something we desperately need. We hold others accountable but who holds us accountable? "In Isolation addresses a great topic of a person feeling like their alone and being down trodden and not able to carry on anymore "Lift me up/Lift me up/And carry me carry me home/I no longer I no longer wish to walk alone". Being a former atheist and knowing exactly how that feels, this song speaks me in so many ways. A section of "Open Up the Sky" speaks directly to what we need to do if we want to live eternally in the kingdom of God, and that is "Let the light surround us/Let our hearts be torn/Let our pride fall/Let our voices be heard/I surrender all." There are many more great lyrical excerpts from this album, but I don't want to post them all here, I want you to listen to this album, really listen to it and let the words to speak to you, and trust me they will.
Overall:
I didn't know where the band could take it after
Dissimulation
but they showed me there is no end to how much they can grow, and how awesome they can make their music.
Aletheia
is an epic album and an absolute album to listen to from front to back with no breaks in between, even the almost thirteen minute long closing song "Open Up the Sky". It is hard to find anything bad to say about this album, because there really isn't anything bad about it, except we always want it to be longer. Go out to a show and buy this album, you will not be sorry you did and I wouldn't be surprised to see it on some end of the year best albums lists.
Rating:
9/10
Recommended Tracks:
"Reformation", "Iniquitous", "In Isolation", and "Through a Nightmare, Darkly"
Reviewed by: Michael Small
Tracklisting:
1. Acceptance
2. Reformation
3. Iniquitous
4. In Isolation
5. Through a Nightmare, Darkly
6. The Lost
7. Visions
8. Serenity
9. Open Up the Sky
(Buy Here)
About the Author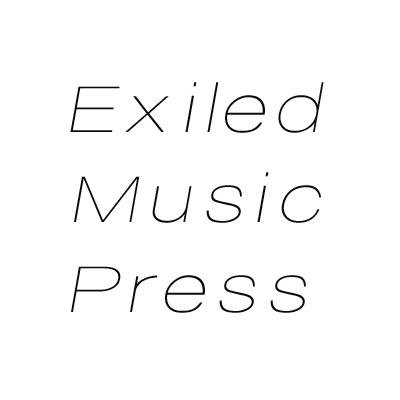 Brooks Ginnan
Brooks Ginnan is the editor of Exiled Music Press. He is usually crying over the fact that we will never see a reunion of The Smiths or Cocteau Twins.