Run For Cover Records label mates Koji and Turnover will be launching a co-headline tour with support from Ivy League and Have Mercy starting June 7 in Altoona, PA. The trek will mark Koji's first full-band U.S. tour as he has typically performed as a solo artist.
Harrisburg PA-based singer/activist Koji has released his long-awaited new LP Crooked In My Mind today, April 30, while Virginia Beach, VA-based Turnover's recently issued Magnolia made an impressive debut, landing at #15 on Billboard's Heatseekers Chart last week.
A new Koji song is premiering exclusively on The Huffington Post today. In the article, Koji explains how he has partnered with Run For Cover to donate a portion of the proceeds of his album pre-orders to three different non profits:
"My start in music was rooted in community action. With the release of my first full length, Crooked In My Mind, it felt very important to include a social justice component. Run For Cover and I decided to donate a dollar from every pre-order to one of three non-profits who highlight different social justice causes that range from child soldiering in central Africa, to fracking in Pennsylvania, and hunger which is both a local and international issue."
To stream "Chasing A Ghost":
http://www.huffingtonpost.com/mike-ragogna/emhave-harmony-will-trave_b_3176164.html
.
To pre-order Crooked In My Mind or purchase Turnover's Magnolia:
http://runforcoverrecords.com/store/index.php?main_page=index&cPath=10
.
Highly-buzzed about Baltimore, MD indie rockers Have Mercy will be releasing their debut LP The Earth Pushed Back on May 21 via Topshelf Records. To pre-order Have Mercy's The Earth Pushed Back:
http://www.topshelfrecords.bigcartel.com/artist/have-mercy
.
With early support from such outlets as MTV Buzzworthy, MTV Iggy, The Village Voice and Alternative Press, all three acts are poised for big things in 2013.
Upcoming tour dates:
Jun 7, 2013 Altoona PA Archway Center
Jun 8, 2013 Toledo OH Frankie's
Jun 9, 2013 Indianapolis IN Hoosier Dome
Jun 11, 2013 St. Louis MO The Demo
Jun 12, 2013 Omaha NE The Sweatshop Gallery
Jun 13, 2013 Salinas KS Indian Rock Lodge
Jun 14, 2013 Denver CO 7th Circle Collective
Jun 15, 2013 Salt Lake City UT Shred Shed
Jun 16, 2013 Boise ID Boise Venue
Jun 17, 2013 Seattle WA El Corazon
Jun 18, 2013 Portland OR TBD
Jun 20, 2013 Stockton CA Plea For Peace Center
Jun 21, 2013 Los Angeles CA Cobalt Cafe
Jun 22, 2013 San Diego CA Che Cafe
Jun 23, 2013 Anaheim CA Chain Reaction
Jun 25, 2013 Mesa AZ Nile Underground
Jun 27, 2013 Midland TX The Pinebox
Jun 28, 2013 San Antonio TX The Ten Eleven
Jun 29, 2013 Austin TX Beale Street
Jun 30, 2013 Dallas TX Sons of Herman Hall
Jul 2, 2013 Memphis TN The Abbey
Jul 3, 2013 Nashville TN Owl Farm
Jul 4, 2013 Birmingham AL The Forge
Jul 5, 2013 Atlanta GA TBD
Jul 6, 2013 Savannah GA Sweet Melissa's Pizza
Jul 7, 2013 Tampa FL Transitions Art Gallery
Jul 9, 2013 Pembroke Pines FL Talent Farm
Jul 10, 2013 Jacksonville FL Burro Bar
Jul 11, 2013 Columbia SC New Brookland Tavern
Jul 12, 2013 Virginia Beach VA TBD
Jul 13, 2013 Baltimore MD Charm City Art Space
Jul 14, 2013 Philadelphia PA The Barbary
Jul 16, 2013 Bay Shore NY Eleven Flow
Jul 17, 2013 Boston MA Middle East Upstairs
Jul 18, 2013 Albany NY Bogie's
Jul 19, 2013 Montreal ON Stack Your Roster HQ
Jul 20, 2013 Ottawa ON TBD
Jul 21, 2013 Toronto ON Hard Luck Bar
Jul 23, 2013 Grand Rapids MI Pyramid Scheme
Jul 24, 2013 Cleveland OH Mahall's 20 Lanes
About the Author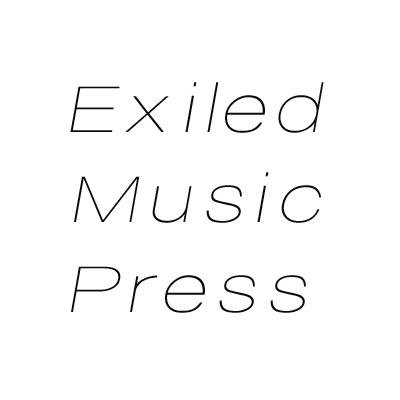 Brooks Ginnan
Brooks Ginnan is the editor of Exiled Music Press. He is usually crying over the fact that we will never see a reunion of The Smiths or Cocteau Twins.