Sometimes, cold and rainy spring days make for good shows, and Anberlin's second leg of their Tour de Vital fell on one of those days. The venue, The Chance Theater in Poughkeepsie, NY, is an old theater hall turned concert venue, now housing primarily rock and punk shows, and as I walked to the entrance, the sounds of openers Make Do and Mend echoed through its walls.
I wasn't too familiar with Make Do and Mend before the show, but the Rise Records rockers played an energetic set, including the songs "St. Anne" and "Lucky" from last year's Everything You Ever Loved. They had an energetic stage presence and frontman/guitarist James Carroll strongly voiced his appreciation for those singing along, and hyped up the crowd for the following bands.
Next up were Paper Route, who we got a chance to see last fall, and dare I say it, they're one of the best bands out there today. Their whole set was abundant with joy for their craft, from the bursting "Ohs" of the opening "Love Letters" to the grooving "Wish" and eventually they had the whole venue's full attention with the anthems "Two Hearts" and "You and I." Things really got moving as the band launched into the percussion heavy "Gutter" from their freshmen release, Absence, in which keyboardist/bassist Chad Howat and drummer Gavin McDonald joined each other on a drum pad to kicks things off, before vocalist JT Daly eventually took a seat at a miniature drumset himself.
Later in the set, during "Rabbit Holes," Daly preceded to take a seat on stage (picture below) and quietly serenaded the audience, before the band concluded with the haunting "Dance On Our Graves."
After a bit over a half hour of stage set up, soundcheck, and other last minute duties, the lights in The Chance dimmed as Anberlin stepped on stage, exploding with fan favorites "The Resistance" and "Paperthin Hymn," as frontman Stephen Christian jumped around on stage, never showing signs of letting up. Between songs, a fan chant of "Speech!" erupted and Christian began to comically "read" a list of thank-yous off his hand, before cutting back into the aggressive sounds of "Never Take Friendship Personal" and "Little Tyrants."
To slow things down, guitarists Joseph Milligan and Christian McAlhaney exchanged their guitars for acoustic ones, as they slowly moved into one of Anberlin's best known songs, the emotive "Unwinding Cable Car," which prompted the voices of many to reverberate through the venue's walls. They continued on with "I'd Like To Die," a b-side from the band's album
Dark Is The Way, Light Is A Place
, another slower, soothing song that's a treat to hear live, especially since it's really not available any other place besides Spotify in a live form at the moment. The tempo picked back up with Anberlin's classic "Feel Good Drag," which was the last we caught before making the drive back home after a wonderful night of music from some of the best live acts out there. Although the Tour de Vital is officially over after a full US and Canadian run over the past few months, Anberlin will be heading out on their second acoustic tour this summer, and dates can be found
here
.
(Photos and review by Brooks Ginnan)
About the Author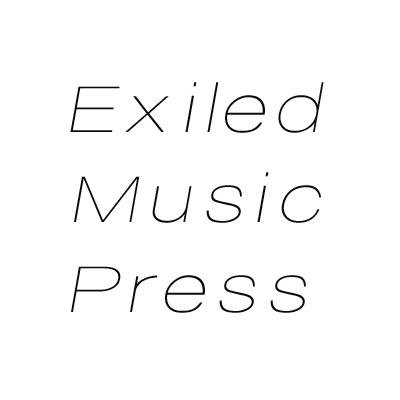 Brooks Ginnan
Brooks Ginnan is the editor of Exiled Music Press. He is usually crying over the fact that we will never see a reunion of The Smiths or Cocteau Twins.