Although it was a Foals show, we didn't get a chance to see Foals, but that's not who we were there for. The night was about two great up and coming bands to the alternative and indie rock scenes out there today, Los Angeles' Blondfire and Florida natives Surfer Blood.
Indie pop act Blondfire kicked off the show joyfully, full of energy as they played the whole of their Where the Kids Are EP, notably including their single "Waves," which as of late has actually been making waves for the band (no matter how hard I tried I couldn't resist). The band then debuted a new track titled "Kites" from their upcoming full length album, which sounded promising.
Vocalist Erica Driscoll then took the time to introduce the next song, a little something the band had been practicing lately, which ended up being a cover of Fleetwood Mac's "Dreams." To close, they went with the infectious "Where the Kids Are," much to the crowd's delight, which sounds fantastic live.
After a short break, Surfer Blood took the stage, kicking things off right with "Floating Vibes" to really get the crowd going. They then moved into the angsty "Twin Peaks" and then a new song from their forthcoming album, Pythons, titled "Say Yes to Me." Stopping to express appreciation for the crowd's energy, front man JP Pitts introduced their new single "Demon Dance," which really showed off the versatility of the band's new material.
Later in the set, Pitts got off stage and climbed the barrier in front of the crowd and sang "Take It Easy," while getting to interact with as many people as possible. As he got back up on stage, guitarist Tom Fekete, after playing a few notes with his teeth, preceded to take a Sharpie marker and draw cat whiskers on Pitts' face, a quirky aesthetic the band have been implementing since their appearances at this year's SXSW.
After playing two more new songs, "Weird Shapes" and "Slow Six," the band closed with the infectious "Swim" and brooding "Drinking Problem," ending with the lyrics "At least I know who my friends are," before leaving the stage with a feeling of a complete, well rounded set, a rarity among live shows today.
If you get a chance to catch this tour (as it goes on for another month), do not miss it, as you may find some new bands that you may fall in love with. Also be sure, unlike myself, to stay for Foals.
More photos can also be seen
here
.
(Review + photos by Brooks Ginnan. This show took place at the Upstate Concert Hall in Clifton Park, NY on May 6th, 2013. )
About the Author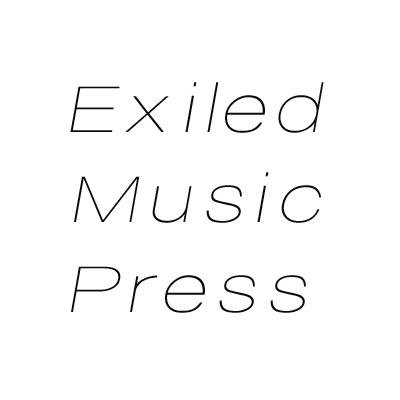 Brooks Ginnan
Brooks Ginnan is the editor of Exiled Music Press. He is usually crying over the fact that we will never see a reunion of The Smiths or Cocteau Twins.