Artist:
I Can Make A Mess
Album:
Enola
Release Date:
June 11th, 2013
Label:
Rise Records
I still remember my first Warped Tour vividly, taking place on a scorching mid-July day in 2010 in Hartford, CT. The venue's amphitheater served as a safe haven and refuge from the sun, and there on one of the two stages set up next to each other was a band I had only heard of, mid-way through their set. That day, I discovered the music of Ace Enders and I Can Make A Mess Like Nobody's Business. Now, three years later, I Can Make A Mess is back on Warped Tour and with a new album as well, titled
Enola
.
While not a complete departure,
Enola
brings about some new soundscapes for I Can Make A Mess, relying not only on acoustic guitar, but adding in vocal distortion, electronic elements, and somewhat lo-fi production allowing the music to have a very tangible, raw feel to it, which works very well. The album's standout track, "Listen Lesson / Keep Away," is very synth and bass heavy and while its verses are driven by a somewhat simple rhythm section, the chorus abounds and brings to mind the likes of Matt & Kim. Some other instances of electronic-driven songs include the poppy "Tidal Wave" and "What Happens Now," with a chorus that bears the message that "You'll get over heartache."
All in all,
Enola
finds its strength in diversity, with the ability to start with "Enola," an ambient folk tune, and carry on into songs of a completely different beast, like the aforementioned "Listen Lesson / Keep Away." A few spots do lack throughout, like on "Wrinkle" and "Burn It All Down," that to an extent feel like reiterations of other more effective moments on the album, leaving a feeling that something is missing. However, the beauty of
Enola
is found in the fact that it feels destined to someday bring nostalgia to listeners, with certain songs that have potential for long-lasting impact.
With its release only a few weeks before summer, I wholeheartedly do believe that this album is a summer album, not to be measured in number of hooks to be yelled along to with friends on a hot day, but to be listened to on long drives and roadtrips, providing a soundtrack for distant sunsets and late night chats about life. Who knows, maybe
Enola
will do just that. Only time will tell.
Rating:
7.5/10
Reviewed by Brooks Ginnan
Tracklisting:
Enola
Wrinkle
Close Enough
Adaptation Cell
Listen Lesson / Keep Away
Tidal Wave
Lions
Ancient Crows
What Happens Now
Burn It All Down
Thin White Line
(Buy Here)
About the Author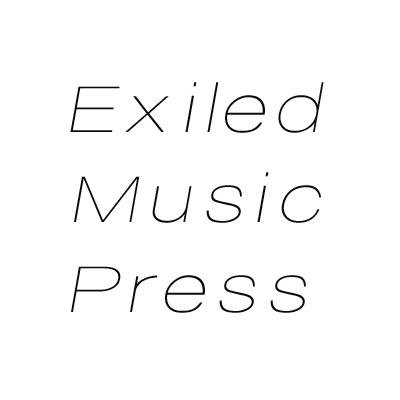 Brooks Ginnan
Brooks Ginnan is the editor of Exiled Music Press. He is usually crying over the fact that we will never see a reunion of The Smiths or Cocteau Twins.