2013 is just about halfway over and so far it's been a great year for music. From new and breakthrough artists to seasoned veterans, here are five albums that you need to hear this year.
1. Local Natives - Hummingbird (album art above)
: At the end of January, Los Angeles' Local Natives released their sophomore album,
Hummingbird
, with much buzz that was not false hype whatsoever.
Hummingbird
is a beautiful collection of songs exploring love, loss and life, implementing in more tangible and somber moments ("You & I," "Ceilings" and "Colombia") with vivid, grooving anthems ("Breakers" and "Wooly Mammoth"), and everything in between.
Hummingbird
is the perfect follow up to 2010's
Gorilla Manor
and I can't wait to see what the future holds for Local Natives. The album is also currently only $5.99 on iTunes and AmazonMP3, so there's no excuse not to check this one out.
2. Surfer Blood -
Pythons
:
Pythons
, the sophomore album from Surfer Blood, is a clear depiction of a band doing something right. While not an entirely perfect album, it really clicks after a few listens and the hooks start to sink in for lasting impact. Make no mistake, Surfer Blood have not only evaded the sophomore slump, but have ignored any potential of succumbing to it, creating a record that may just be their true breakout and potentially one of the year's best (taken from our
full review
).
3. Twenty One Pilots - Vessel:
To describe the music of Twenty One Pilots is not an easy feat, but it's good. It's really good.
Vessel
is the band's third full-length album and first on Fueled By Ramen, and now, they're finally starting to pick up momentum.
Vessel
is filled with a few ukulele ballads ("House of Gold" and "Screen"), but its majority is full of what could be called spastic pop; there's cheery, piano-driven melodies, rapped verses, and the occasionally electronic breakdown, and on their own, each aspect may only work with a certain crowd, but their amalgamation is flawless. I remember discovering Twenty One Pilots early last year and thinking they were something special, and their hard work has truly come full circle on
Vessel
.
4. Vampire Weekend -
Modern Vampires of the City
: Vampire Weekend are a consistent band, in that they just keep putting out good music. It's been three years since
Contra
, and
Modern Vampires of the City
, which released last month, has certainly been worth the wait. Featuring the band's most eclectic collection of music and most personable lyrics to date,
Modern Vampires
tackles themes of mortality and faith on songs like "Ya Hey" and lead single "Diane Young," while uncharted territory is explored on the haunting "Hudson," complete with eerie orchestral sections and a sporadic beat. While released only a bit over a month before the summer, with its monochrome album art of a smoke-filled New York City skyline,
Modern Vampires
feels built to sound even better during long winters, but time will only tell.
5. The National -
Trouble Will Find Me
: I'm not afraid to say that The National's
Trouble Will Find Me
is the band's best album to date. The album is full of The National's somber indie rock leanings, embodied by frontman Matt Berninger's baritone vocals. Although not a reinvention,
Trouble Will Find Me
is something of a mastery, with not only one song carrying the whole album but rather the sum of its parts. Lyrically, the album is brilliant, using clever metaphors ("Pink Rabbits") and honesty ("Demons") to convey the classic sorrowful yearning that we've come to know and love from The National. Something about
Trouble Will Find Me
still asks for it to be played on a rainy day (like much of The National's other work), yet its undertones are enough to provide hope amid life's sad seasons.
About the Author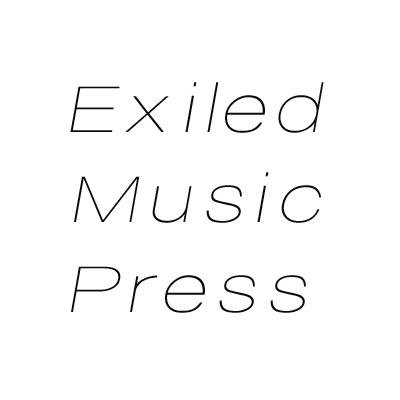 Brooks Ginnan
Brooks Ginnan is the editor of Exiled Music Press. He is usually crying over the fact that we will never see a reunion of The Smiths or Cocteau Twins.