The annual renowned touring music festival, the
Vans Warped Tour
, kicks off tomorrow at the White River Ampitheater in Seattle, Washington, and whether you're going tomorrow or in a month, here are our three must-see bands that are playing the whole tour this year. A full list of dates and bands playing each show can be found
here
.
1. letlive.
These guys may be bringing the most intense set you'll see to Warped Tour this year, right in time for the release of their long awaited new album,
The Blackest Beautiful
, which will be out July 9th on Epitaph Records. Self-proclaimed "Soul Punx," letlive. are living proof that punk is in fact not dead, and Warped Tour is bound to be their breakout tour, following already big tours this year with Underoath, the Deftones and their first headliner as well. If you need any more proof on why you can't miss this band, check out their new single, "Banshee (Ghost Fame)," below.
2. The Chariot
Perhaps one of the best live acts you'll ever see, The Chariot are bringing their chaotic set back to Warped Tour this year for the first time in a few years. There's climbing of amps and risers, tossing of guitars and as a result, quite a few injuries within the band (when seeing them two years ago, guitarist Brandon Henderson ended up with a concussion). To top it off, the band is sure to be playing some songs off their fantastic album which released last August,
One Wing
, and I can only imagine how great they'll be live. If you haven't been a fan of the band in the past, their live show is certainly a huge factor in rethinking that. You won't regret it.
3. The Early November
After a few year hiatus, ended in 2011, The Early November released
In Currents
just under a year ago, and after a few headlining tours, the band are bringing their music to Warped Tour this year. Fronted by the always innovative Ace Enders, the band's brand of rock was part of the emo scene before it became more synonymous with today's metalcore and screamo scene. Be sure to catch The Early November for a passionate rock show to add something a little different between many of the punk and metal bands playing all day long. Enders will be performing on the Acoustic Basement Stage under his I Can Make A Mess moniker throughout the tour as well.
About the Author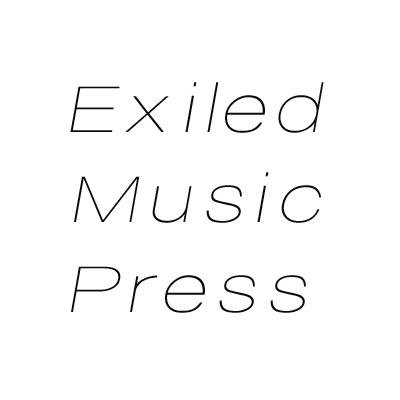 Brooks Ginnan
Brooks Ginnan is the editor of Exiled Music Press. He is usually crying over the fact that we will never see a reunion of The Smiths or Cocteau Twins.