Artist:
Family Force 5
Album:
Reanimated
Release Date:
June 18, 2013
Label:
III Entertainment
Family Force 5 have apparently decided to temporarily (I hope) forgo the release of albums with new materials. Instead they release a couple of new songs and some acoustic tracks as the
III.V EP
and then they release a standalone single in
Cray Button (Lecrae Remix)
(later released on the repackaged album
The Third)
and now they're debuting songs on Soul Glow Activatur's radio show "Phenomenon" on NGEN Radio. Well, some of those songs (three to be exact) have found their way onto a physical release in the form of the band's newest release
Reanimated
featuring three new songs and nine remixes of older songs.
I'm mostly going to focus on the three new songs as those are the only songs we haven't heard in some form or another.
The first new song is "Chainsaw" if you liked the remix of "Cray Button" then you will love this new song featuring another of the 116 Clique/Reach Records artists, Tedashii. The song is a fun, dance along song (just watch the video) and is sure to be a crowd favorite at Family Force 5 shows for years to come. It's catchy and definitely gets more of the
III
album vibe.
The next new song is "Phenomenon" is more along the lines of
Dance or Die,
more of that poppy dance music, with the pop sounding vocals and singalongs, and there is an abundance of the techno/dubstep (whatever you want to call it) sound in this song but it doesn't go with the rest of the song at all, and the song overall is lacking in many areas.
The last of the new songs is "Next Level" and it returns to the sound similar to "Chainsaw" and
III
and is another shot of energy/adrenalin in the arm and is another song I could see a lot of people getting into at shows. It's got a great sound, tempo, and style to it and makes you wanna move your body.
There are some of the remixes that are ok but overall most of them slow the tempo of the songs and are not nearly as good as the originals even slightly.
Overall:
I never thought I'd bad mouth a release by Family Force 5, as they're one of my favorite bands live, but this is just a lackluster release which seems to be rushed just to get those new songs out on the market. If I were you I'd go to iTunes, Amazon, Google Play or wherever you buy music and buy the songs you like, the album is not worth it. If the band wants to keep their fans and keep moving higher and higher I suggest they release more music like "Cray Button", "Chainsaw", and "Next Level" or go back to the
Business Up Front/Party in the Back
sound. If they continue this trend of featuring rappers in their songs, I would suggest Trip Lee, KB, or Andy Mineo as their next guest.
Rating:
4/10
Reviewed by: Michael Small
Tracklisting:
1. Chainsaw
2. Phenomenon
3. Superhero (Nico Stadi Remix)
4. Cray Button (McSwagger Remix)
5. Wobble (Smile Future Remix)
6. Can You Feel it (The Toxic Avenger Remix)
7. Paycheck (Riley Friesen Remix)
8. Zombie (McSwagger Remix)
9. Get on Outta Here (Riley Friesen Remix)
10. Next Level
11. Love Addict (RAC Mix)
12. Put Your Hands Up (Davis Harwell Remix)
(Buy Here)
About the Author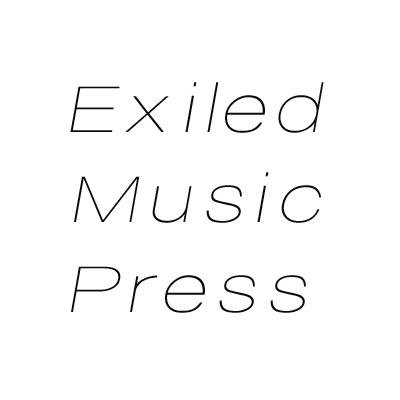 Brooks Ginnan
Brooks Ginnan is the editor of Exiled Music Press. He is usually crying over the fact that we will never see a reunion of The Smiths or Cocteau Twins.