Artist:
The Tug Fork River Band
Album:
No Hope for Man
Release Date:
July 2, 2013
Label:
Independent
Do you love metal, and America? If you answered yes then
No Hope for Man
, the newest release from Indianapolis, Indiana band The Tug Fork River Band is right up your alley. With unrelenting guitars, adrenalin driven drums, and in your face, to the point vocals/lyrics
No Hope for Man
is what metal should be. No cookie cutters here, just pure American metal at it's finest.
The EP kicks in with "To the Wilderness Dead" and it just goes from there, with a nonstop display of down and dirty American metal. "Cut my heart wide open/my veins so cold and frozen/heart of stone and so alone/until those words were spoken". I think we've all felt this way at some point or another in our life. The music still keeps some of that southern style but it seems more like a Lamb of God esque style now, and it fits well with the lyrical content.
The EP flows straight into the title track, with a cool little guitar riff in the beginning before Aaron comes in with what I think is the best lyrical reference of any Tug Fork song ever. "A creation made of mud/Born to spill one's blood/Consumed by a flood/And when it all subsides/The dog returns to it's vomit/And he will rest upon it/Embracing all it's toxins/Become one with the flies". Mankind gets too comfortable with our prideful and sinful lifestyle and our sins, and that, to me, is what this excerpt is touching on. The wording is so raw, and to the point it really strikes home with the message.
The third song "Typical JuvenileSquatch Behavior" is the closest to their previous effort
Vultures
in that it has more of the southern-ish clean vocals for the chorus. The lyrics are the most straightforward praise on the album with lyrics like "How quickly we forget/The very reason we have breath/Until we're awakened by death/And life takes it's final rest". It's the truth we take life for granted every day and live OUR way, and then in the eleventh hour we realize what life is really about and by then it may be too late. This song features a nice little guitar solo around the 2:00 mark as well, it may only be ten seconds but it pulls the whole song together.
Next up is "Rural Juror" and the message of this song kind of elaborates on what the last track did. It's all about being the "king" of your own world "This crown reads king of me/This freedom feels like slavery/I am my own king/I am a slave to the crown". The line "This freedom feels like slavery" really sticks out to me, because we may view it as being free, living our life on our own accord, but if you're not living your life according to the word you're not really free at all. The music is kind of a low, driving guitar track. Although I love the lyrics, musically this song may be the weak point of the album.
My favorite song "Junkyard Reality" is next up. "Pour me up some gasoline/Let's make a toast to coming clean", with lyrics like this you may think this song is going to be a little less message filled and more of a "fun" song but the lyrics are actually a clever metaphor "I just wanna go home/If we can't live together/Then we're gonna die alone". The song to me makes each person a piece of junk in the junkyard spread out for the world to see, but together we can make something awesome. But if we can't live (or work) together then we are indeed destined to die alone. This song sound more like a sludge/doom metal sound to me and it's just balls to the walls kick butt metal at it's finest. If you want a song that will get you pumped up and speeding down the highway (I know from experience) this is the song for you.
"Can't Clown, Sleep Will Eat Me" is a cool song because it touches on a couple of different subjects that I think everybody has struggled with, doubting of their beliefs and false idols. "Oh God, I feel so worthless/Lost sense of time and purpose/I feel so weak and alone/Trapped in this cage of skin and bones/These skin and bones/My broken home". It means to me that we're struggling with beliefs and we feel alone like maybe God isn't listening to us and although we know that this human form isn't all that's meant for us we're having a hard time seeing that at moments of hardships. "That god is dead/Now watch him bleed/And may the one true God set me free". I think those lyrics are pretty self explanatory. They definitely hit home and don't sugarcoat things at all but that's what's needed sometimes. Be honest, and the rest will work itself out. The music fits the message perfectly just heavy, dark, and low. The last twenty or so seconds sound a little different, a little more ambient kind of and it flows into the opening of the last track very nicely.
The final song is "Death of False Hope" opens up with a slower guitar riff, and a nicely placed drum roll before the vocals kick in with a nice break of the screaming and allows Aaron to show of his range with some great clean vocals. It's not until about halfway through the song that the screaming kicks in but the music stays at the same sound and pace and it's flow from sing to scream is flawless. The song fades out with the same slow guitar riff, but you don't want it to end. I usually don't like "softer" songs from metal bands but this song is the exception! The lyrics are hard to excerpt because the entire song has such a deep message and flows together so well but one part I particularly liked is "A world undone/But we shall rise/Above the waves that killed our King/We are the children who believed/So god, just breathe into me now".
Overall:
This is the fourth release from The Tug Fork River Band, and with each album they keeping growing and maturing as musicians and their music shows it because it keeps getting better and better. I wish more people knew of this band because they're so talented and so much fun to see live and yet a lot of people don't know they exist. So if you read this and you like the music spread the word and help and up and coming band out.
Rating:
8/10
Reviewed by: Michael Small
Tracklisting:
1. To the Wilderness Dead
2. No Hope for Man
3. Typical Juvenile Squatch Behavior
4. Rural Juror
5. Junkyard Reality
6. Can't Clown, Sleep Will Eat Me
7. Death of False Hope
(buy here)
About the Author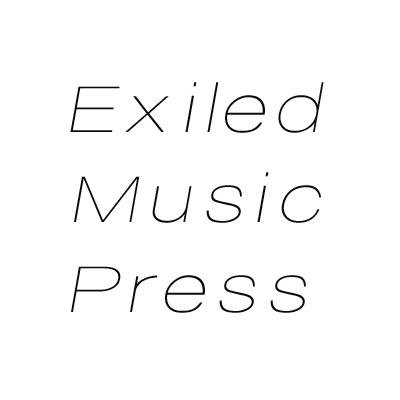 Brooks Ginnan
Brooks Ginnan is the editor of Exiled Music Press. He is usually crying over the fact that we will never see a reunion of The Smiths or Cocteau Twins.