If you're familiar with upstate New York, then you've probably heard of the Upstate Concert Hall (formerly known as Northern Lights up until last year). Last Wednesday, we headed there for Jimmy Eat World and while not sold out (initially), the lines stretched the longest I've ever seen outside the venue, but perhaps it was no surprise. Not only is Jimmy Eat World's current tour in support of their new studio album, Damage, which is still under a month old, but Doylestown, Pennsylvania natives Balance and Composure opened, playing their only show this summer.
After a short instrumental intro, Balance and Composure kicked right into "Void," the intensity only starting from there. "Quake" and "Fade" soon followed, both from Separation, as frontman Jon Simmons nearly dived into the wall of amps as the band raged on with distortion-heavy guitars as their battle cry. To slow things down, "Stonehands" offered a small break, replacing heavy tones for ambient ones, building into a vast array of sound that captured new ears and fans I'm sure.
Eventually, Balance and Composure ended their short albeit sweet, 30 minute set with "Rope," going out on a high note. I was a bit disappointed that they didn't preview any new songs from their forthcoming sophomore album, due out this fall, but nevertheless, Balance and Composure know how to put on a show.
Soon after Balance and Composure were done packing up, the lights abruptly dimmed and Jimmy Eat World took the stage with a storm. Their opener of choice was the oh-so-catchy "Sweetness," from the beloved Bleed American, which allowed for great crowd participation of the song's many "oooos." "I Will Steal You Back" was then played, one of Damage's new singles, which sounded remarkably great live, followed up with "My Best Theory."
I could talk about each moment and song of JEW's set, but it'd be a disservice. If you've never seen the band live before, or perhaps are a casual fan like I have been, the band's show will change that. Jimmy Eat World have been a band for just about twenty years now, and the experience is highly evidents. They not only put together a carefully crafted set of classics mixed in with new songs, but weren't afraid to have fun as well. This was illustrated particularly well with a cover of Taylor Swift's "We Are Never Ever Getting Back Together." The cover went over so well, that based on a few separate observations of crowd members, the song was unrecognized as a cover of a pop song, but perhaps mistaken for one of the band's own, providing both a bit of wonder and humor simultaneously. To top that off, the band's appreciation for the audience was extremely genuine, and frontman Jim Adkins made it known. If at all on the edge about seeing the band anytime soon or even skeptical about their new songs, forget any doubt and go see Jimmy Eat World live to let them prove you wrong.
(Review + photos by Brooks Ginnan. This show took place at the Upstate Concert Hall in Clifton Park, NY on July 3rd, 2013.)
About the Author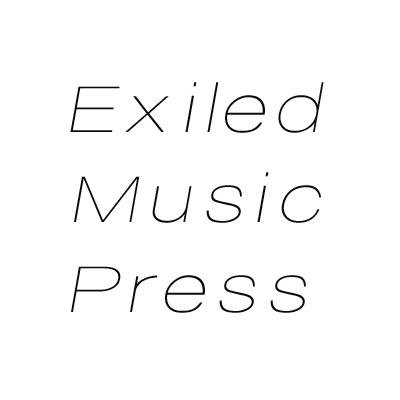 Brooks Ginnan
Brooks Ginnan is the editor of Exiled Music Press. He is usually crying over the fact that we will never see a reunion of The Smiths or Cocteau Twins.