Although hot, tiring, strenuous and perhaps any other synonyms for the words draining and burning, the annual Vans Warped Tour always provides for one of the best days of the summer, this year even going with the slogan "The Best Day Ever." That slogan really isn't dishonest in hindsight.
If you're not familiar, the Vans Warped Tour is a summer-long touring music festival that traverses the entire US and parts of Canada, with bands of many genres, allowing for you to one minute catch an intimate acoustic set and the next an adrenaline and sweat-filled performance on a stage in front of thousands.
Due to a few wrong turns and other delays, I unfortunately missed our most anticipated act of the day, Los Angeles' letlive., but things certainly didn't end there. As I entered the Hartford, CT venue (The Comcast Theatre), the sounds of The Chariot met my ears, with songs such as "Not" and "Teach:," which, as always, sounded great live.
After catching the tail end of Memphis May Fire's huge set,
Relient K
took the Kia Forte Stage for one of their only Warped performances this summer. They started with the classic "Who I Am Hates Who I've Been," before flowing into new song "Don't Blink" from the newly released
Collapsible Lung
. I did notice that most of the band's members were not present, replaced with touring musicians to back frontman Matt Thiessen and guitarist Matt Hoopes. Although I heard otherwise from others later that day, the band still sounded as full of energy to me as they did two years ago on Warped and the new material additionally went over well live as well.
To escape the heat, I headed indoors (sort of?) to the venue's amphitheater, which housed both the Tilly's and Domo Stages. Although I caught a slew of artists, really only a few distinctively stood out, one being
Gin Wigmore
. Backed by a well dressed backing band, Wigmore conjured up similarities to Amy Winehouse, a surprise for Warped sound-wise, but a welcomed one.
Next up were
Tonight Alive
, the up and coming pop punk band from Sydney, Australia. Fronted by Jenna McDougall, the band played an extremely passionate set and the crowd, which just seemed to continuously grow throughout, really got into it as well, much to the band's liking. They even debuted one or two songs from their forthcoming album,
The Other Side
, which is due out in early September.
Following the pop of Allstar Weekend and Boston ska band Big D and the Kids Table,
The Summer Set
took the Tilly's stage. The band songs such as "Boomerang" from their newest album
Legendary
, drawing in yet another one of the day's biggest crowds.
Based on the fact that I couldn't figure out how to stay their name, I stuck around at the Domo Stage for
RDGLDGRN
(pronounced Red-Gold-Green) and was treated to an eclectic mix of smooth guitar riffs and sometimes sung, sometimes rapped vocals, from a frontman going under the moniker of Green. To truly convey the band's diversity, there was a point where I left the stage to get water and upon returning, from what I heard, it sounded like another band had started. RDLGDGRN were certainly another surprising new artist that day.
Undoubtedly, of the bands I saw on Warped, none had as much energy or as great of a crowd as
The Story So Far
. From the first song and on, fans crowd surfed left and right, creating not only a great irritation for the stage security but a big smile on frontman Parker Cannon's face.
Although that day was my first experience with The Story So Far, I was certainly impressed and the songs from their new album,
What You Don't See
, sound great and even better live, and for a band who's fans are undeniably passionate about what they're doing, I say job well done.
After a long day of waiting, it was finally time for one of our most anticipated bands of the tour,
The Early November
. They practically burst onto the stage with energy and an infectious smile from frontman Ace Enders. As the opening chords of "Frayed In Doubt" began as the band's second song, I knew that all wait and anticipation was for a good cause.
Their set sent me three years back, to Ender's I Can Make A Mess playing in the same amphitheater, on the same stage. Time is an interesting fellow, and if I expected to be where I am now three years down the line, I think that the 2010 me would be crazy. That's the thing about music; it has such wonderful ability to transcend time while keeping memories intact, only aging days and years since released, not in quality. That being said, The Early November were a great way to end a long day, and I only hope you can see them and draw similar conclusions.
If you're heading to Warped Tour on any of its remaining dates, here are three recommendations:
1. Make sure to stay hydrated. Warped Tour is HOT and water will be your most vital pick up of the day, regardless of how much band merch you can stuff your backpack with.
2. See letlive. and The Early November. While I can vouch that The Early November are putting on a fantastic show on this tour, we missed letlive. which was easily my biggest disappointment of the day. If you're not aware of the band, just give a listen to their new album
The Blackest Beautiful
and prepare to be amazed.
3. Watch one band you've never listened to or heard of before. I try to do this every year, and even with their increasingly high following, I'm very glad I caught The Story So Far. Although they may not be your personal new band of the day, there are other artists of almost every genre you can think of in some way or shape playing, so don't be afraid of the band with the weird or unfamiliar name if you find yourself with an empty slot of time while waiting to crowd surf for your favorite band.
Click here to see even more photos from our day at Warped.
(Words + photos by Brooks Ginnan. This show took place at The Comcast Theatre in Hartford, CT on 7.14.13.)
About the Author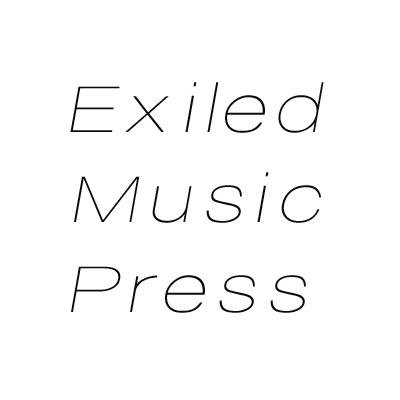 Brooks Ginnan
Brooks Ginnan is the editor of Exiled Music Press. He is usually crying over the fact that we will never see a reunion of The Smiths or Cocteau Twins.