Long Island based indie alternative rock band Sainthood Reps has detailed the release of their forthcoming, sophomore album, Headswell, on October 22nd via No Sleep Records. In anticipation for the upcoming release the band has partnered up with
BrooklynVegan.com
to premiere their first new song, "Shelter," today. Fans are invited to pre-order the album now from No Sleep at
http://bit.ly/14WFpm4
.
Stream "Shelter" now at BrooklynVegan.com:
http://bit.ly/16ZVEe2
"This song is about how awful life can be in your mid-twenties, but also knowing that life is really long and you're probably overreacting to your problems by wanting to die so young," says lead vocalist/guitarist Francesco Montesanto.
Sainthood Reps' message of life-affirming self-awareness with "Shelter" is one of the many intensely distressed themes running throughout their thought-provoking new album Headswell.
"There's a definite theme of mourning that is persistent throughout the record," Francesco adds. "Our lives inside and outside of the band have changed dramatically during the creation of this record. These ten songs are a reflection of the struggle to cope with an overwhelming amount of loss, while at the same time looking forward to the future and the optimism that comes with it."
On their follow-up to 2011's
Monoculture
, Sainthood Reps showcase a wealth of musical growth with lush, distorted guitars and penetrating lyrics that incorporate an array of intricate styles from post-rock to post-hardcore, like the subdued atmospheric track "Fall" and the grungy riffage of "Run Like Hell" that bleed together creating a cohesive experience that fans will be happily surprised by.
Sainthood Reps will be performing a handful of dates with I Am The Avalanche following the release of
Headswell
.
Stay tuned to
http://sainthoodreps.com/
for additional information and updates.
Headswell Tracklist
:
1. Shelter
2. Desert Song
3. The Last Place I Left You
4. Drone
5. Fall
6. Run Like Hell
7. Headswell
8. Quitter
9. Rapture Addict
10. Breath Worth Breathing
Sainthood Reps Tour Dates
:
Oct 24 - Brooklyn, NY - Knitting Factory (w/I Am The Avalanche)
Oct 25 - Philadelphia, PA - The Barbary (w/I Am The Avalanche)
Oct 30 - Ybor City, FL - PRE-FEST
Nov 1 - Gainesville, FL - THE FEST
Nov 2 - Atlanta, GA - Masquerade (w/I Am The Avalanche)
Nov 4 - Asbury Park, NJ - Asbury Lanes (w/I Am The Avalanche)
For More Information
:
http://sainthoodreps.com/
https://www.facebook.com/sainthoodreps
http://www.myspace.com/sainthoodreps
https://twitter.com/SainthoodReps
http://nosleeprecords.com/
About the Author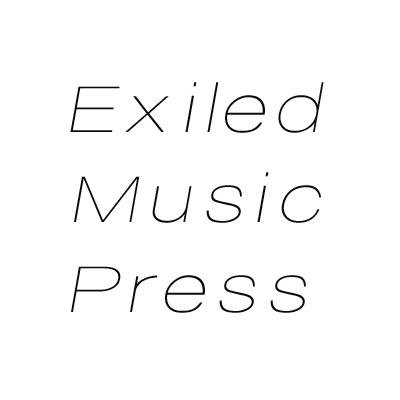 Brooks Ginnan
Brooks Ginnan is the editor of Exiled Music Press. He is usually crying over the fact that we will never see a reunion of The Smiths or Cocteau Twins.