It was a mid-June night in Syracuse when I first met Joe Lengson. The occasion was a small metal show in a 100-capacity bar, his band Mychildren Mybride billed as an opener. After going on to see him twice more over the next year at different shows and festivals, I never would have thought the lanky, long-haired bass player would go on to become The Woodsman's Babe. Now, three and a half years later, here we are.
Between being a writer and professional photographer, The Woodsman's Babe is Lengson's musical outlet. The music could be described as dream-folk, encompassed by the sounds of atmospheric guitars and bittersweet memories, met in perfect harmony with serene, distant vocals.
Below, Lengson talks about his inspirations, being an author, and much more.
EMP: How and when did The Woodsman's Babe come to be?
The Woodsman's Babe came to be... when... well, I suppose when I was in Massachusetts recording the last Mychildren Mybride album. I was experiencing a difficult time, dealing with a lot of unfortunate emotions at the time, regarding the album, the band, life and I think at that point, I already knew I wanted to quit, but I didn't know what I was going to do if and when I quit, because the band really was full-time, it was my entire life and I knew more or less nothing else outside touring and playing music. I was on the phone with a buddy back in Los Angeles one day while in the studio there, and we were talking about starting a new project, because he was in a metal band that was essentially going nowhere, and I was in a metal band that I didn't want to be in anymore and we both wanted to go softer musically. I think I got off the phone that day and knew I was going to quit the band and start the new band once I finished the record and got back to L.A. I guess the real answer to your question is Winter 2011.
When starting out, what artists informed and influenced your initial songwriting?
A lot of mainstream indie bands and a lot of folk from the 60's. I listened to a lot of weird stuff. I remember watching T.V. one day, and Little House On The Prairie was on, and I had this weird thought, if I could make music that sounds like how TLHOTP looks. I half wanted my music to sound like it came from the 60's or 70's in regards to influence and quality and half wanted it to be distant sounding.
In the midst of playing in a metal band, was a passion for making your own music like this always there or was that a desire that you realized during that time?
Not many people know, but I've been a solo artist long before I had any involvement in the metal band I was in. I started creating a lot of really soft music, that was first released when I was fifteen years old. I did three full-length records all before I joined McMb. When I joined McMb, I was incredibly into it and all and I gave it my all, but yeah, I did put everything else artistically in my life on hold. However, through extensive monotonous traveling and being so entangled in such a lifestyle that I didn't fit as comfortably as I once did, I finally felt that I needed to just follow my artistic passion even if it was very left field, or if people comprehended the idea of me doing folk or indie or whatever you want to call it as too contrasting and out of their notion of my creative lexicon.
As an artist, what do you think the correlation is between one's music and aesthetic/image?
I half feel that image is art. If it's something you worked hard on, in regards to branding or building up a particular persona of who you want to be recognized as. Perception does play a major role in a lot of art these days. I think back to my last band and why we always wore black all the time, it was an intentional marketing strategy to build up an image to brand ourselves to a higher value, but in reality, value is only designated by selling. So I feel if the reader subscribes to the idea that image of the artist makes the art, then I suppose that's the readers belief, but I don't necessarily assign my image value to my art. I think if someone listened to my new music, especially the music I have not released yet, they would never expect the creator of that content to look and dress like I do. I create music that's organic, and there is no rational reason why I make that particular music, and I don't feel there is any hidden reason behind why my image is what it is. I actually don't know if I have an image yet, because I'm still so fetal in this. As far as the correlation between art and image, in my perception, it's a relative term.
What do you feel your personal aesthetic is?
I don't know. I still half wear the same clothes as I did when I was in the metal band, and I half wear all these new clothes that I've picked up since I left the band. I'm not focusing on an entire new aesthetic for myself, I'm not wearing juggalo clothes or clothes that make me look like I was in Fleetwood Mac. It's interesting you brought it up, because I literally have no idea if I have an image. I don't necessarily think it's a very pressing matter for me at this point in my musical career, because even if I created this image of me as this completely new character, I'm aware all my followers are people that knew me and probably will always know me as a metal dude, which is fine. I guess that means I just need to make new fans somehow.
Lyrically, do you prefer writing from personal experiences? Is that an easy process for you?
Yes... and no. It's not so much that I prefer to write about personal experience, it's more following the notion that it's what is coming out. I don't feel there is any singular emphasis on the creative act of writing lyrics. There is an old phrase, "write what you know," which is cliche, but it's a cliche because it's true, and that is what I do half the time. I have a lot of lyrics that are about previous women in my life, and, you know its not anything weird or immature or anything, but those experiences I had were very important to me, which is why I felt as if it was worthy for me to transcend those experiences into lyrics that I can share with everyone who cares to listen. Whenever I do happen to write with intention for story, I find myself writing lyrics that seems too distant for me to ever find myself in. I don't go out and do mushrooms or anything and write weird distant lyrics, but as a writer, I feel if I wanted to, or if I had to, I could write a pretty believable story that would be 100% fabrication.
A few years ago, when you published your book Sleeping in Parking Lots, what were your ambitions surrounding that? What kind of feedback have you gotten from readers?
There was no intention. I had no idea there was going to be anything to come about from the book. I didn't write it with deliberateness for the world to read it. I wrote it for myself in my journal. I never even journaled at that time, I just wrote because I felt like it. There was no rational explanation as to why I wrote a book. I just did. Then, one thing after another, things started falling in place for me, finding a publishing house, and finding a publicist and doing speaking engagements and all that stuff. It all just kind of fell into place. The feedback was 100% excellent.
Do you think you'd ever release another book?
Yes I do. As a matter of fact. I have not yet announced anything about it anywhere, but the least I can do here is confirm that there is another book that is done, edited, and creatively complete with a new publisher. No further details as of yet.
Lately, what have you been listening to?
Nothing really new. I primarily listen to older music. Old as in 60's/70's. I listen to a lot of country music. When I drive or something, I listen to a lot of talk radio, like public radio or podcasts. That's the kind of stuff where I feel I grow as a person as well as artist. Those are the things that I listen to, that in all likelihood, contribute to my music. I suppose if I was forced to tell you music I enjoy that's contemporary, I'd say I'm pretty into Wild Nothing or Toro Y Moi. That's some pretty contrasting music as to what I am creating over here, but I have been able to get off on that kind of retro yet contemporary sound. Those artists probably have the same internal mandate as I do, that they want to make music that sounds like it's from a different time and place.
What is up next for The Woodsman's Babe?
Well, for now, I'm in Los Angeles until further notice. I'm making music more or less everyday. I find myself trying not to alienate myself with my music, that's my latest mission. I've been making music that, don't get me wrong, is organic, but it's still this one particular sound that is so prevalent in my internal monologue which I'm fully aware is not catered to everyone. I do shows every now and again, which is fun. I enjoy performing. I go to the recording studio a couple times a week and I record at home every other day that I'm not at the studio. It's been a goal with my label (Autumn + Colour) and myself to release a single every month until the entire record is out, and then once it's all out, release the album entirely as one entity. That's the plan for now at least.
(Photo Credit: Colin Everett)
About the Author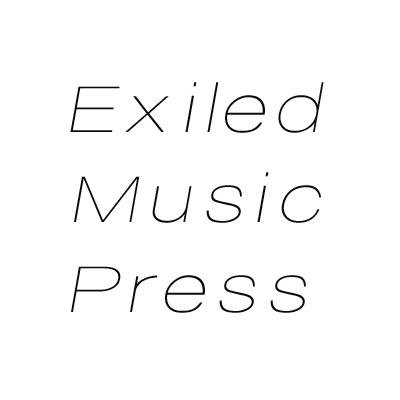 Brooks Ginnan
Brooks Ginnan is the editor of Exiled Music Press. He is usually crying over the fact that we will never see a reunion of The Smiths or Cocteau Twins.