Photo Credit: Matthew Morand
If you like your music impassioned, then look no further, because Toronto's Greys have got you covered. One of the newest additions to Carpark (Cloud Nothings, Toro y Moi), the band are releasing their debut full-length album,
If Anything
, on June 17 and have given a few generous teasers thus far. Today, the band released a video for "Use Your Delusions," a pissed-off tune that holds nothing back in terms of ferocity, while
If Anything
's lead track,
"Guy Picciotto,"
not only nods to genre-forefathers Fugazi in name, but also in spirit; frenzied-tempos and chaotic vocals galore. The video for "Use Your Delusions" and Greys' summer tour dates can be found below.
"Use Your Delusions"
Tour Dates
6/18 Toronto, ON @ Smiling Buddha
6/20 Toronto, ON @ Horseshoe Tavern
6/24 Windsor, ON @ Phog Lounge
6/25 Grand Rapids, MI @ Mulligan's Pub
6/26 Milwaukee, WI @ Ground Zero
6/27 Chicago, IL @ The Observatory
6/28 Minneapolis, MN @ Gen's Dental Office
6/29 Winnipeg, MB @ Union Sound Hall
6/30 Saskatoon, SK @ Vangelis Tavern
7/01 Edmonton, AB @ Wunderbar
7/02 Calgary, AB @ TBA
7/04 Vancouver, BC @ Cobalt
7/06 Seattle, WA @ Black Lodge
7/07 Portland, OR @ Habesha Lounge
7/09 Oakland, CA @ Eli's Mile High
7/10 San Francisco, CA @ Honey Hive Gallery
7/11 Fresno, CA @ Cafe Infoshop
7/13 Los Angeles, CA @ The Crest
7/14 Riverside, CA @ Blood Orange Infoshop
7/15 San Diego, CA @ Che Cafe
7/16 Phoeniz, AZ @ 51West
7/18 Salt Lake City, UT @ Shred Shed
7/19 Denver, CO @ Summit Music Hall
7/20 Kansas City, MO @ Vandals
7/21 Lawrence, KS @ Replay Lounge
7/22 St. Louis, MO @ Lemp Arts
7/23 Nashville, TN @ Stone Fox
7/25 Kalamazoo, MI @ Cooper Mansion
7/26 Toronto, ON @ SHIBGBs
About the Author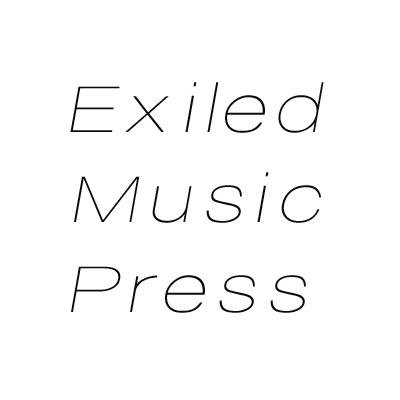 Brooks Ginnan
Brooks Ginnan is the editor of Exiled Music Press. He is usually crying over the fact that we will never see a reunion of The Smiths or Cocteau Twins.