Temperatures are heating up and summer is on the horizon here in New York. With summer comes one of the best times of the year: music festival season. This year, per usual, is filled with an immeasurable amount of festivals, so we decided to highlight five that are worth your time, money and (perhaps) hours of traveling.
1. Osheaga Music and Arts Festival - Montreal, Quebec (August 1-3)
Why go: This Montreal-based festival has perhaps the most stacked lineup of the year, next to Coachella. With music of nearly every genre, Osheaga has something for everyone.
Notable artists:
Jack White, Arctic Monkeys, Local Natives, Foster the People, Chvrches, The 1975, Volcano Choir, Mac DeMarco
2. Northside Festival - Brooklyn, NY (June 12-19, 12-15 for music)
Why go: Held across an array of Brooklyn's finest venues, Northside will play host to quite a few buzzed-about artists, like Chvrches and The War on Drugs, in addition to a number of bands sure to break out anytime soon. With hundreds of artists playing this year's festival, some even doing free shows, now's the time to flock to Brooklyn (if you aren't already living there of course).
Notable artists:
Albert Hammond Jr., Beach Fossils, Beirut, Chvrches, Dan Croll, Perfect Pussy, Pleasure Leftists, Sharon Van Etten, Thee Oh Sees, The War on Drugs
3. Toronto Urban Roots Festival - Toronto, Ontario (July 4-6)
Why go: With one of the year's more focused lineups, Toronto Urban Roots Festival will play host to a number of folk, alternative and indie bands, including a stop on Neutral Milk Hotel's much-talked about reunion tour. Celebrate the 4th of July weekend in Canada for a change.
Notable artists:
Neutral Milk Hotel, Local Natives, The Gaslight Anthem, Beirut, Lucius, Jenny Lewis, Joyce Manor
4. Fashion Meets Music Festival - Columbus, OH (August 29-31)
Why go: 2014 marks the inaugural year of the Fashion Meets Music Festival, which will see a large pilgrimage of bands and fashion designers to Columbus, Ohio over Labor Day weekend. Headliners include EMP favorites Local Natives and Cold War Kids, and tickets start at just $10 for access to the majority of shows taking place during this promising festival with a fantastic concept.
Notable Artists:
Local Natives, Cold War Kids, Circa Survive, Switchfoot, Citizen, Modern Baseball, Abandon Kansas
5. Basilica SoundScape - Hudson, NY (September 12-15)
Why go: Curated by the indie music authorities that are Pitchfork, this upstate-New York festival mixes music, art and literature inside a reclaimed factory along the Hudson River. If that doesn't sound great, we don't know what does. Oh yeah, it's cheap too.
Notable artists: Swans, Deafheaven, Richard Reed Parry (of Arcade Fire), Tim Hecker, Julia Holter, reading by Meredith Graves (Perfect Pussy)


About the Author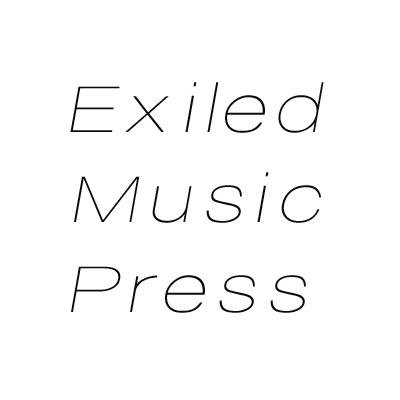 Brooks Ginnan
Brooks Ginnan is the editor of Exiled Music Press. He is usually crying over the fact that we will never see a reunion of The Smiths or Cocteau Twins.