Brooklyn's annual music, film and innovation festival,
Northside
, begins this Thursday, June 12. One glance at the
lineup
and you'll notice something a bit different from other, more traditional festivals taking place this summer: there are 400 artists performing. Similar to Austin's SXSW, bands will be playing an array of stages, ranging from larger, outdoor areas (McCarren Park, 50 Kent) to some of Williamsburg and Greenpoint's well-known clubs (Music Hall of Williamsburg, Warsaw, Knitting Factory). To help navigate the massive schedule, we've picked four shows that you are not going to want to miss if in attendance this weekend. Music and Premium badges are
still available
, in addition to tickets for
single shows
(although some have already sold out).
Show: Vans and FYF present: Charles Bradley & His Extraordanaries with Mac DeMarco + Benjamin Booker
When/Where: Thursday, June 12 at House of Vans
Ticket/Badge Info: Free with RSVP (Sold out), first 200 Music/Premium badge-holders are guaranteed entry
Why:
The laid back, carefree notions of Mac DeMarco's repetoire have been sweeping the world as of late, and coupled with the soulful vibes of Charles Bradley, this show will likely bring with it an all-around great time.
Show:
Captured Tracks Showcase with Beach Fossils, Craft Spells, Juan Wauters, Axxa/Abraxas, Donovan Blanc + Mike Sniper (DJ set)
When/Where:
Friday, June 13 at Warsaw
Ticket/Badge Info:
Tickets available
here
($20), Music/Premium badges on first-come, first-serve basis
Why:
In a world of record labels holding exponentially less importance than just a decade ago, Captured Tracks are doing something right. Responsible for the outbreak of bands such as Wild Nothing and DIIV, the label will curate a showcase at Warsaw that will include anticipated performances from Beach Fossils and Craft Spells, who just released a new album today. A few recent additions to Captured Tracks, such as Juan Wauters and Donovan Blanc, will also play, while label founder Mike Sniper will join in the fun with a DJ set.
Show:
Space Ninety 8 and Urban Outfitters present: Teen Girl Scientist Monthly, traumahelikopter, Your Friend, Neighbors, Piers (formerly Gondola) + surprise guests
When/Where:
Saturday, June 14 at Space Ninety 8 Stage (outdoor)
Ticket/Badge Info:
Free
Why:
Space Ninety 8, a new face in Brooklyn, is an Urban Outfitters concept store with an emphasis on local art and clothing, who will also be hosting their own stage at Northside. Brooklyn-natives Teen Girl Scientist Monthly will headline the stage with their brand of vibrant rock, while Lawrence, Kansas' Your Friend will display their emotional, atmospheric tendencies. There are also a few special (surprise!) guests that will be playing, and with Space Ninety 8 hosting record signings from the likes of Chvrches and Eagulls throughout the weekend as well, it seems like they'll be making some good first impressions.
Show:
Frenchkiss Label Group presents: Dinowalrus, Penicillin Baby, Johnny Aries (of The Drums) + Comfy
When/Where:
Sunday, June 15 at Muchmore's
Ticket/Badge Info:
Free
Why:
Bummed that you missed out on the Chvrches RSVP and don't feel like paying for a badge? Frenchkiss have you covered. Their free showcase will include psychedelic-rockers Dinowalrus and The Drums' guitarist Johnny Aries, who recently released a dreamy cover of The Smiths' "Back to the Old House." Just make sure to show up early!
Northside Festival has an app to notify you of set times and help navigate your way from venue to venue with ease. Get it for free here.
About the Author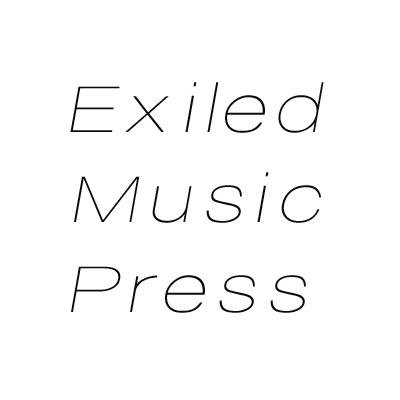 Brooks Ginnan
Brooks Ginnan is the editor of Exiled Music Press. He is usually crying over the fact that we will never see a reunion of The Smiths or Cocteau Twins.