"Take the time to know how alone you are," croons Justin Vallesteros on Craft Spells' latest,
Nausea
. An album constructed during a hiatus from social media, its 11 tracks delve into leaving behind our obsession with affirmation from LCD screens, rooted in a culture where getting unfollowed on Twitter by mere acquaintances might as well be the equivalent of a breakup
Just three days after the release of
Nausea
, we were able to chat with Vallesteros about the inspiration behind the album, truly connecting with music and growing up in the shadow of Pavement.
For the making of Nausea, you separated yourself from social media. What inspired you to do that?
Yeah, I separated myself from social media and social things in general. I left San Francisco, where I currently live, to go to my parents' house in Central Valley, California, in Lathrop, to kind of escape everything and be in the suburbs and take walks, in order to just be with myself. I feel like it's really important for people to feel okay with being alone sometimes. It's kind of an over saturated world these days and it's really important to get a sense of yourself. So yeah, I went to my parents' house and broke writer's block once I was able to get my mindset into a clean slate.
The title of Nausea's second track, "Komorebi," is Japanese for sunlight filtering through the leaves of trees. Is that song in particular influenced by becoming one with the natural world and less with the inorganic, social media-driven one?
Most definitely. Finding yourself for who you are in this world is really important, rather than reading so many articles telling you, "You've been doing this right and you've been doing this wrong," like culturally appropriating too many things to the point where you don't have an identity anymore. It's nice to shut off and know yourself and know your worth.
Nausea has a very dreamy atmosphere, so if there was one film it had to be the soundtrack for, what would it be?
Probably one of the Studio Ghibli films, something in that realm of Kiki's Delivery... No, actually it's directly influenced by a lot of Japanese soundtracks from anime, but I can't really pinpoint just one.
Right now, we're at the Captured Tracks showcase for Northside Festival. How did you originally get acquainted with the label?
I'm from Stockton, which is a small city. Around there, we don't think about getting big. No one's ever come out of Stockton except for Pavement, which was a big band. Since then, people are like, "No one's gonna come out of a shitty-ass town like that anymore, that was the 90s!" So we just uploaded our music to Myspace and it was something for all our friends back home to listen to, to see what people are doing, because that's the only escape in a small town, creative output. After putting up those songs, Mike Sniper, the owner of Captured Tracks, messaged me, out of nowhere. I wasn't even familiar with labels at that time, so it was groovy.
How long has the current (touring) version of Craft Spells been together?
It all started with Javier, who has been in the band since the beginning of the live situation. I met Cameron a long time ago and I always wanted to play music with him, and we were in need of a bass player, since Jack (Doyle Smith) is our original bass player, but plays for Beach Fossils now. It's hard to schedule East Coast shows and him coming over, so I took the logical move of getting someone local and asked Cameron, who's more of a drummer, but rhythmically he's there and after a month he gets it. I met Nick, our piano player, who is a next door neighbor of Javier's in Seattle. He was classically trained as a kid on piano, so that was perfect. Our drummer, Brock, was referenced by our original drummer, Andy, who has another band, named My Goodness. We needed someone quick and someone good, so he sent over Brock and that was it.
What is your music scene like back at home, and how does Craft Spells fit into it?
The Stockton music scene is pretty good. We've all established that collectively, most our of music is stemmed from being depressed in a shitty town. Our goal is to never get big (laughs), to just keep making music and art. We're influenced by obviously Pavement a lot and Modest Mouse, old stuff like that, American Football too. Our high school soundtracks pretty much. It's very emotional.
For someone who's never seen or heard you before coming to the show tonight, what is one thing you hope they take away?
I just hope they feel relief and stress-free. Everyone's gonna be on their phones and stuff like that, but I'm trying to bring an atmosphere where everyone can just shut off and zone in, in a non-psychedelic way. More like real feelings. When I went to see Neutral Milk Hotel this year, or Mount Eerie for that matter, those are real feelings. Even though those songs are so old that they're singing, there's so much conviction because the lyrics are real. The only way to transcribe realness in sound is to get those feelings out, and hopefully it gravitates around a group of people, so that it can expand to everyone paying attention. I doubt that's actually gonna happen, but that'd be cool.
Craft Spells' Nausea is out now via Captured Tracks.
Interview + photos by Brooks Ginnan
About the Author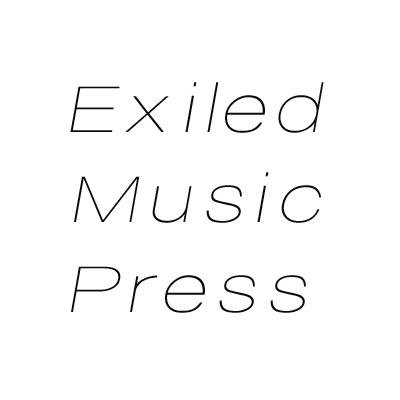 Brooks Ginnan
Brooks Ginnan is the editor of Exiled Music Press. He is usually crying over the fact that we will never see a reunion of The Smiths or Cocteau Twins.