This past weekend, we trekked downstate to Brooklyn, the Mecca of indie music, for the sixth edition of Northside Festival. Although we were only there Friday and Saturday, we were able to catch some of our
most anticipated
shows.
For those not familiar, Northside runs a bit like SXSW, in that bands essentially play every available venue and hole in the wall with a PA in Brooklyn, and on Friday, there were a ton of great shows going on at once. The Strokes' Albert Hammond Jr. and Drowners played the Music Hall of Williamsburg, while our favorite Syracuse punks Perfect Pussy showcased their chaotic tendencies at the Knitting Factory, reclaimed for the weekend as the VH1/Palladia House, and later again for Pitchfork's showcase at Saint Vitus.
However, when it came down to it, Warsaw was the place to be, as everyone's favorite Brooklyn label, Captured Tracks, held what turned out to be a fantastic show, with stunning performances from artists such as psych rockers
Axxa/Abraxas
, the dreamy, grooving
Craft Spells
and hometown favorites
Beach Fossils
, for who the crowd exploded with a moshpit nearly as big as the room itself. During their set, there were also stage dives a plenty, prompting vocalist Dustin Payseur to proclaim, "If you're going to stage dive, at least make sure someone will catch you." Needless to say, people caught Payseur when he later dived himself during "Clash the Truth" (seen above). To top it all off, there were pierogis.
Axxa/Abraxas
Juan Wauters
Craft Spells
Mac DeMarco (introducing Beach Fossils)
Beach Fossils
On Saturday, although Thee Oh Sees apparently put on a great show in nearby McCarren Park, we headed to the Space Ninety 8 Stage, hosted by Urban Outfitters' concept store of the same name, a new addition to Williamsburg. Like the shop itself, many of the bands that played the stage are also fresh faces to the scene, like Leeds' post-punk quintet
Eagulls
, who put out a great debut earlier this year, and
Your Friend
, the Lawrence, KS post-rock project of Taryn Blake Miller who recently joined Domino Records (Arctic Monkeys, Real Estate). Additionally,
traumahelikopter
made it known that rock and roll is alive and well in the Netherlands, while locals
Teen Girl Scientist Monthly
simply put on a fun, energetic performance that was indicative of many great things to come (don't miss out on their free mini-album,
We Run With Gangs
!).
Teen Girl Scientist Monthly
traumahelikopter
Your Friend
Eagulls
Our full Northside Festival photo gallery can be seen here. All photos by Brooks Ginnan.
About the Author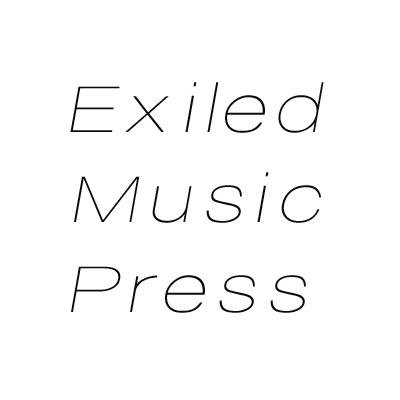 Brooks Ginnan
Brooks Ginnan is the editor of Exiled Music Press. He is usually crying over the fact that we will never see a reunion of The Smiths or Cocteau Twins.