Is honest pop music an oxymoron? If so, Tom Krell, better known as How To Dress Well, might as well be a walking, living, breating one, in the best possible sense. Krell has found a rare sweet spot with his craft, one that touches on the depths of the human heart while simultaneously exerting melodies that both the jaded music snob and nonchalant top 40 listener can equally admire. With a suave, dynamic croon and backing production ranging from dark, seductive beats to orchestral arrangements, "What Is This Heart?" finds Krell at his finest and boldest, How To Dress Well's most definitive work to date
"2 Years On" right off the bat is a swift kick to the chest; a tender, wistful piece that grapples with heartache and loss. Yet, lead single "Repeat Pleasure" couldn't be more of a contrast with its straight up R&B bliss, an upbeat track powered by clean guitar riffs and a steady, groove-
oriented
beat. "Repeat Plesure" additionally features one of the album's few spots where Krell's voice is temporarily isolated, left to fend for itself, adding to an increasingly rare musical phenomenon in any genre today, one where the vocals wholeheartedly carry the music and not vice versa. That's not to say that there aren't
grand moments where the production hits stunning pinnacles (see "Childhood Faith in Love"), but for the most part, the music is fairly minimalist and stripped down, not overdoing the production for its own sake, while providing solid rhythms and textures that feel exactly right at their given times.
As a result, the album art of "What Is This Heart?" takes on literal meaning, a simple black background with Krell's grimacing face front and center, a vulnerable and undoubtedly gutsy move that parallels the audio experience. This parallel becomes evident on tracks that aren't necessarily the album's most elaborate, notably "Pour Cyril," a profusely evocative, awe-inspiring song that succeeds in its lack of conspicuous nature. When he's in full stride and splendor, Krell is fantastic, but it's the tangible moments where he truly thrives, showing a prowess that contemporaries don't exude with as much ease whatsoever.
The lyrics here are also something to marvel at. Love is the focal point throughout the album's progression, an incomprehensible
occurrence
in a world of suffering with "no design, no god" to make logical sense of anything. As a result, the perspective taken feels
unmistakably
human; there's doubt, soul searching and heartbreak, but love is an anchor at the end of the day in the world of "What Is This Heart?". It's love that provides the joy of one of the album's final tracks, "Very Best Friend," a blatant love song, and it's simple humanity that drives the beautifully worded line of "Future is older than the past/every new day carries the weight of the last" (from "House Inside"), before the optimistic closing line of "This world is such a pretty thing."
At that,
"What Is This Heart?"
is a great album not because it seeks to fill your head with massive hooks nor because it ventures into completely unknown territory, but because of its utterly human tendencies. Infused with smart, R&B-laced pop songs are reflections on the seemingly illogical nature of still being able to love in spite of loss and remorse, cementing How To Dress Well as a true force in independent music. Chances are, you won't hear this on the radio anytime soon, but that doesn't mean a thing at all, because honest music makes for great music, regardless of who's listening.
Rating:
9.3/10
Reviewed by Brooks Ginnan
Artist:
How To Dress Well
Album:
"What Is This Heart?"
Label:
Domino/Weird World
Purchase:
Vinyl, CD, MP3
About the Author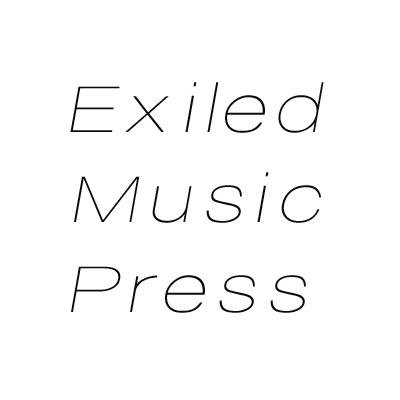 Brooks Ginnan
Brooks Ginnan is the editor of Exiled Music Press. He is usually crying over the fact that we will never see a reunion of The Smiths or Cocteau Twins.