Scene and Heard is the title of our new live feature, in addition to the name of our print zine coming this fall (details soon), and there's no better way to kick it off than with a recap of Seattle's annual Capitol Hill Block Party. This year's lineup was stuffed with variety, ranging from the soft, emotive subtleties of singer-songwriter Angel Olsen (who we sadly didn't catch) to the quirky pop of Matt and Kim and all-American rock of The War on Drugs. Below is staff writer/photographer Tamala Aown's account of her time over the weekend, and if you didn't catch her editorial from the CHBP, "On Feminists Twerking to A$AP Ferg," make sure to read it
here
.
Matt and Kim
Brooklyn duo Matt and Kim, engaged the audience with the kind of energy and Jennifer Lawrence-like humor that makes you want to be their best friend. Kim particularly, eclipsing the energizer bunny, could be found one moment walking on the hands of the crowd, the next twerking on her drum set, and ten second later leaping around stage to Lil Jon track segues. Of all the drummers I have ever seen, I swear I have never seen anyone so enthusiastic or euphoric. Perfectly relaxed and natural performers, both Matt and Kim held captive their audience with casual banter and electric positivity.
XXYYXX
XXYYXX has gained notable prominence within the indie music cult for his experimental, low-fi music, comparable stylistically to James Blake, Clams Casino, and The Weekend. Marcel Everett, the electronic musician behind the name, is hardly 18, clearly an introvert and his on-stage presence mirrors his ambient music; chill and pensive with jazzy undertones. Everett describes his music as, "doing drugs on a freeway…underwater," and this abstract analogy fits perfectly to anyone familiar with his unique sound.
Odesza
Natives of Seattle, electronic duo Odesza were in their element before a packed audience of devoted followers that danced along with their buoyant, atmospheric set. Oddly conservative in their appearance and very brief in their words, the two created managed to hypnotize the crowd with unconventional sounds.
RAC
RAC, hailing from Seattle's little brother, Portland, had a vibe that recalled hits from the past couple of years. The duo transitioned with ease from one track to another, but left very little impression. They were good at getting the crowd to dance when they wanted to, but they seemed more or less like background noise at a party you went to in high school.
Shy Girls
Shy Girls opened on the main stage, and vocalist Dan Vidmar was both sultry and groove-oriented with vocals that possessed a mesmerizing clarity and weight— setting the pace for a more electronic presence at CHBP, a reflection of what has been on the horizon in the indie scene as of late.
The War on Drugs
The War on Drugs, Philadelphia's indie darlings, played in support of their Americana-inspired third album,
Lost in the Dream
, but sadly put on a disappointing performance with lackluster instrumentation. If it really was a war on drugs, the drugs won this time.
Small Black
Small Black, hailing from Brooklyn, had a laid-back vibe best described as chillwave. With an oddly up-beat stage presence, the perkiness in the lead's vocals hardly matched the weight of the lyrics. At times, the gauzy ballads wrapped in synths would envelope the audience in a fog, while at others, I simply couldn't help but laugh at the awkward white boy dancing.
Crowd during Matt and Kim
Our full Capitol Hill Block Party 2014 photo gallery can be viewed here.
Words + Photos by Tamala Aown
About the Author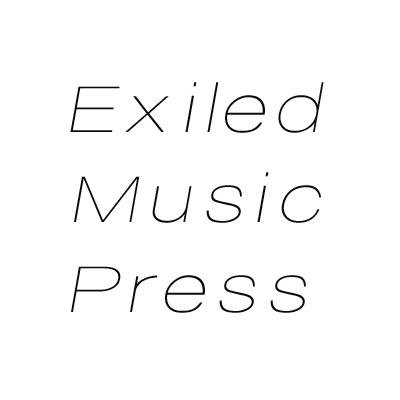 Brooks Ginnan
Brooks Ginnan is the editor of Exiled Music Press. He is usually crying over the fact that we will never see a reunion of The Smiths or Cocteau Twins.