While in the middle of their tour with Lorde, electronic-minimalist wonders Majical Cloudz spent an off-day giving their most intimate performance for the foreseeable future at Hudson's Basilica SoundScape. Thanks to Brandon Stosuy, Pitchfork's senior editor and all around great guy, we had the chance to sit down with Majical Cloudz brainchild Devon Welsh and discuss the duo's current state of being.
You're on tour with Lorde right now, how did that come about?
We met through the internet, through Twitter, because she had been a fan of our music. I messaged her one day and we wrote back and forth a bit and then I met her in January. I was playing a show there (in Los Angeles) around the Grammys and she was there for the Grammys. After that, a few months later, we got an offer to do the tour and accepted it.
What is it like to have the opportunity to play these bigger shows, as Majical Cloudz usually plays smaller clubs due to your music being very intimate?
It's exciting, it's a lot of fun. The people that are there are very enthusiastic and just happy to be there, so it's cool to play for a big crowd that is excited and there's been a lot of positive feedback from the people who have come to the shows. It's definitely a leap in terms of what our experiences have been so far and I also don't expect it to be the norm. After this tour is over, we're gonna go back to playing the smaller venues we've always played, but it's just an opportunity to do something pretty insane that I feel like I might not ever get a chance to do again.
Earlier this year, you released a single ("Love Soul"), so is that indicative of another full-length to come, or are you taking a break in terms of writing at the moment?
We've been writing and recording off and on for a while now. We have a lot of material we are really excited about, but we're also just sort of taking our time because I think when we put out
Impersonator
, we sort of promised ourselves that we weren't going to release anything again until we had something strong and clear to say. I think, although we have a lot of songs that we really like, it's gonna take a bit more time for us to feel like we really have something we're ready to put out.
Your appearance at Basilica SoundScape was booked fairly last minute, so what are your thoughts on the festival, since it's on an off-day during arguably your biggest tour to date?
It's a total culture shock, in terms of coming back to a normal sized space to play in after these tours, but in a good way. Brandon (Stosuy) just asked if we wanted to do it and it made sense from where we were driving and I couldn't say no, because all these bands I really like are playing. I think it's this really unique mix of all this stuff going on. There's a bunch of poets reading, my girlfriend (Mira Gonzalez) is reading here, so it just made sense. It's a fun way to see a bunch of friends and lots of good music.
How surprised have you been with the response Impersonator has garnered? It seems like it's opened up so many opportunities for Majical Cloudz, to tour the world for one, so when you were starting the album, was there ever a thought that it would make the impact it has?
Our goal when we made that record was to impress our friends who we were playing shows with and to make something we felt accurately represented the music we were playing at the time in Montreal. When we finished it, before we released it, I remember feeling incredibly excited about it in a way I had never felt about any other music that I had made. If you told me two years ago that everything that has happened to us as a band would happen, I would never believe you. It's just been... I really don't know how to answer that question other than that.
Majical Cloudz are currently finishing up their tour with Lorde. All remaining dates can be found here.
About the Author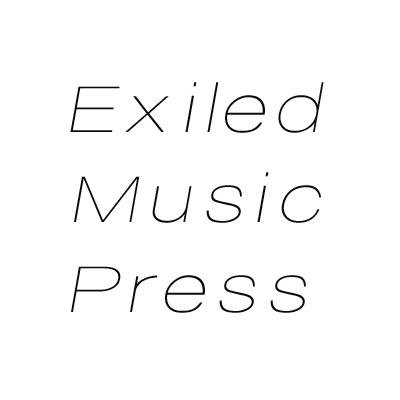 Brooks Ginnan
Brooks Ginnan is the editor of Exiled Music Press. He is usually crying over the fact that we will never see a reunion of The Smiths or Cocteau Twins.